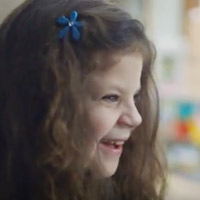 Meet Joy – a 9-year-old girl who was born with a rare disease called Klippel-Feil syndrome that limits the range of motion in her neck and back. After meeting with the team of specialists at Goryeb Children's Hospital's Spasticity and Gait Disorders Program, she underwent corrective surgery to improve her mobility. Now, Joy is back in school and looking forward to partaking in everyday activities that most kids take for granted. See more of her story and learn how our specialists are helping children overcome their limitations and better navigate the world around them >
Special Needs Kids Programs and Screenings
Education and prevention can keep you and your loved ones healthy. We invite you to take advantage of the programs, support groups and screenings available. Unless otherwise noted, to register for any of these programs call 1-800-247-9580 Monday through Thursday between 8:30am to 8:00pm and Friday between 8:30am and 4:30pm, or sign-up online at Atlantic Health System's classes and events registration; all programs are free unless a fee is indicated.

Spasticity and Gait Disorders Clinic
Children with spasticity and gait disorders and their parents can meet with a team of specialists from Goryeb Children's Hospital. Appointments are required for both consultations and treatment.
First Friday of every month
Goryeb Children's Hospital, Center for Advanced Medicine in Pediatrics (CAMP)
Farris Family Building, 3rd floor
For more information and to schedule an appointment, please call 973-971-5901.

Caregivers Coalitions
Caregivers of seniors, adults and children with disabilities or mental illnesses will receive education, support and access to resources to sustain them in their care-giving role. Sponsored by the United Way of Northern New Jersey; registration is not required.
•Morris County Caregiver Coalition
Second Wednesday of every month, 9:00 to 11:00am
Ukranian American Cultural Center, 60 North Jefferson Road, Whippany, NJ
For more information, call 973-993-1160.

•Somerset County Caregiver Coalition
Second Thursday of every month, 9:00 to 11:00am
Shimon & Sara Birnbaum JCC, 775 Talamini Road, Bridgewater, NJ
For more information, call 908-253-6534.

Parent Support Group for Autism Spectrum Disorder
Parents can receive emotional support and learn how to cope with the challenges of raising a child with autism. The group is professionally led by a licensed psychotherapist.
First Thursday of every month, 11:00am
Child Development and Autism Center
Morristown Medical Center Outpatient Medicine, Suite 250
435 South Street, Morristown, NJ
For more information and to register, please call 973-971-8906.
Special Needs Kids Articles